NIGHT CLUB
The Ultimate clubbing Venue
sPACEPLUS BANGKOK
THE ULTIMATE UNIVERSE
Join our universe and experience the most ultimate clubbing experience in Thailand, let us blow your minds away with our massive production and make your night remarkable. We are ready to take you on a journey like no other. We will take you on a journey, you will not only feel like a VIP, like you are at a festival, like you are apart of our universe.
EVERYONE IS A VIP
OUR CUSTOMERS ARE OUR HIGHEST PRIORITY
We see our customers as invited royalty in our universe, and we as the hosts. It's our duty make you feel like the royalty you are. We see you as a part of our family, our universe and we do our very best to show you our love.
OUR LATEST EVENT
AFTERMOVIE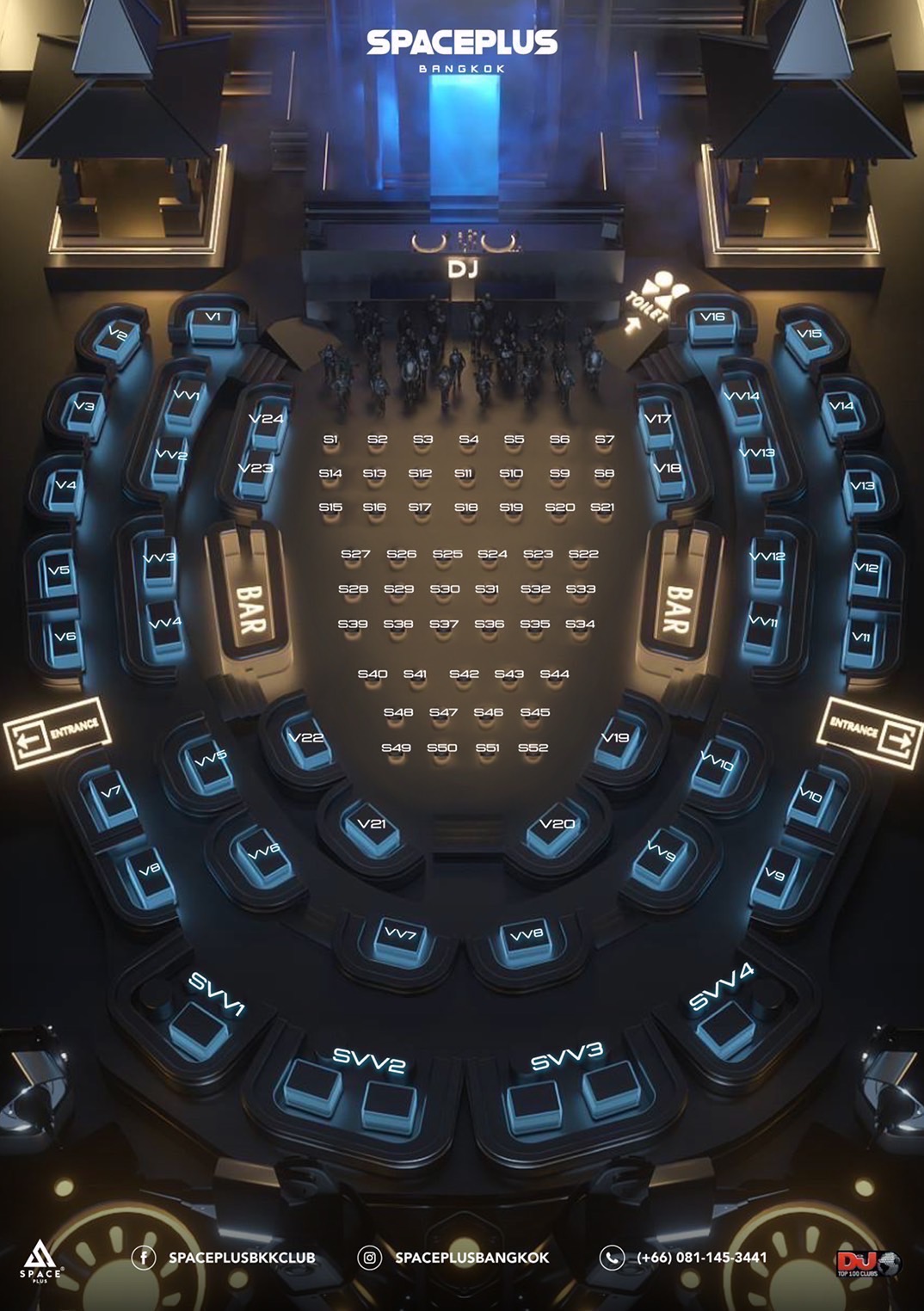 Capacity 2800 square meters
Sound System by L Acoustic
Lighting and SFX as big music festivals
360 Degree LED Screens throughout venue
More than 20 Lasers
52 Standing tables and more than 41 VIP Booths
2 Bars with staff providing you with the ultimate service
Kitchen with over 31 Delicious items to choose from